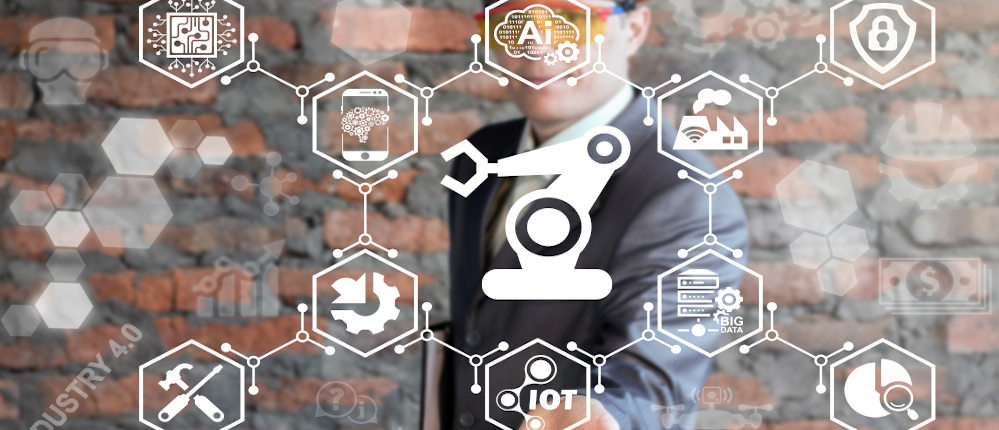 Every so often we get reports of how things are going with Industrial IoT and digital transformation projects. Although our customers keep us informed, it's also interesting to hear from the rest of the world, through trade shows, conferences, industry publications and the like. In a recent event in Singapore hosted by ARC Advisory Group, executives and technical experts shared their experiences with colleagues, suppliers, and industry gurus. A summary of three of these presentations was published in a blog titled Lessons from the Industry of Things.
Funnily enough, among those three presentations, two of them had an almost identical approach to implementing Industrial IoT. They even had similar terminology, which is essentially: Think Big, Start Small, Scale Up Fast. The idea is to keep your thinking about IoT as broad as possible at the beginning, with no idea left off the table. Then start with small, inexpensive, easily-managed pilot implementations. As soon as something starts working well, scale up quickly.
"Prototype small is about telling people to stop writing business plans and give it a go―quickly and at low cost," said the Executive VP and CTO of Australia's largest producer of natural gas, Shaun Gregory. "And because you lower the consequence of getting things wrong, as long as you've learned something, I don't really care if you fail. Once you have a working prototype, if you do not scale this into your business, you won't reap the benefits you anticipated."
The challenge: Scale Up
It all sounds very good. But there is more to the story. There seems to be a challenge in moving from step 2 to step 3, the "Scale Up" step. The article goes on to say, "Mr. Gregory admitted that scaling solutions is the aspect the company has struggled with the most."
He's not alone. User surveys from industry analysts show that there is a significant drop in IoT project completion and success compared to the number of working pilots and prototypes. There are probably several factors at work here, including:
Industrial IoT is very different from consumer IoT. In production-level implementations data volumes are much higher, real-time performance is typically a must, and security requirements are much more stringent.
Industrial IoT is very different from in-plant industrial data communication. Again, security is a big issue, as well as protocol translation, gateway technologies, and the need to integrate with IT.
Human factors, like adapting to new ways of thinking, a need for retraining, and new approaches to security, are often overlooked.
All of these factors can be addressed―the first two with the right technology, and the third by appropriate human resource development. Our focus is on the first two. Skkynet technology works equally well on turn-key projects as it does for pilots. For hundreds of connections, or just one. For thousands of data points or just a handful.
The DataHub technology, with its secure-by-design architecture and ability to seamlessly integrate the most important industrial protocols, meets the most stringent requirements for security, throughput, and ease of use that the world's top engineering and system integration companies value.
Just last month we announced a new partnership with Siemens to use the DataHub with their DCU (Data Capture Unit) to offer "Bulletproof IIoT". This partnership came after extensive testing of the DataHub to ensure that it meets Siemens' high standards for security, robust performance, and ease of use that Industry 4.0 and Industrial IoT demand. Customers installing the DCU, or any other DataHub connected system, can rest assured that when it comes time to scale up, they will be fully-equipped and ready.
https://skkynet.com/media/Blog-ScaleUp.jpg
430
999
Bob McIlvride
https://skkynet.com/media/skkynet-logo.svg
Bob McIlvride
2019-10-16 10:30:06
2019-10-24 14:04:33
Think Big, Start Small, Scale Up